SSi Lift was approached by a Major Oil Company about providing Long Stroke Rod Lift Technology in one of their extra-heavy oil fields. This field had unsuccessfully tried using an ESP to produce but recorded higher costs due to premature failures after three months.
With a natural API Oil gravity of 8.3 Deg (8.5 Lb/US Gal), the difficulty to produce extra-heavy bitumen led to exploring chemical additives to improve viscosity and flow properties.
After analyzing the well data, the rod loads indicated that utilizing the Model 800 would be best as it has an industry-leading capability of 80,000-pound peak polished rod load capability.
SSi Artificial Lift maintains the highest load capacity of any Rod Lifting system in the world while maximizing production at lower spm.
When competing with conventional Beam Pumps or other Long Stroke Systems (typically ranging from 50,000lbs -55,000 lb load capability), a conventional pump would not be capable of providing sufficient lifting capability, while protecting downhole equipment at loads over and above 60,000lbs.
The Model 800 Unit was paired with a 150 HP Control Unit for a "best for well" configuration, with an adjustable stroke capability of 1-336". Each SSi Unit is flexible and can be matched with any Horsepower Control Unit, as they all have standard interfaces. With a range of Horsepower options, 40 to 250hp, in combination with 6 sizes of pumping units, this allows SSi equipment to offer the most versatile and internally integrated system on the market.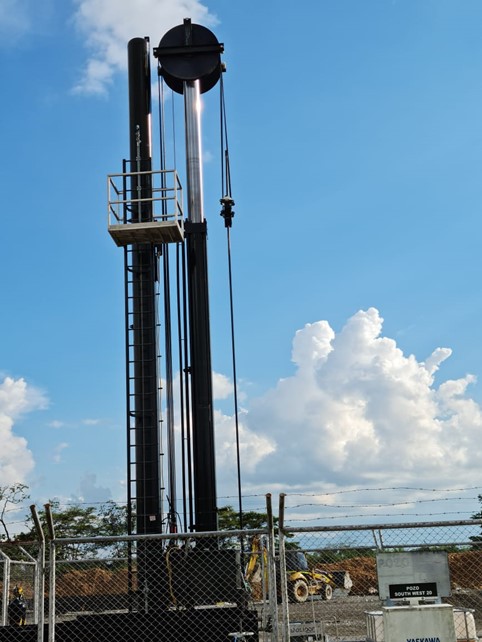 The client has been operating this unit for just over one year, with well production of 419 BBls/Day, at 2.7 spm. When compared with the original ESP's, there were significant improvements in production, electricity usage, along with a substantial reduction in CO2 Emissions.

In summary, this oil company was able to produce these wells with a major economic advantage by easily replacing the existing ESP completion with the SSI Model 800. With a significant production increase of 40% and with peak polish rod loads of more than 62,000 Lbs, these results put SSi Lift equipment in a category of its own. Combining the electrical cost savings, increase in production, and the overall reduction in Co2 Emissions by 80%, the overall return on investment and incremental cost reduction, far exceeded client expectations.