This case study showcases increased production and reduced overall life cost on an ESP replacement in the Permian Basin. This includes electrical usage and carbon footprint.
Written by Frederick M. Kemp IV – Riley Exploration Permian, Inc. Yero B. Hilts – SSi Artificial Lift 
*Excerpts taken from the original presentation, which was presented at the Permian Basin Artificial Lift Forum Bush Convention Centre Midland, Texas 2 – 3 November 2021.
"In today's operations, the most impactful thing we can control is our LOE, both on a CO2 metric and what hits our pocketbook. By converting to rod pump earlier, we enjoy the substantial electrical cost savings of rod pump, as well increased production from gravitational gas separation. SSi units allow us to push the envelope of what is possible on rod pump to convert wells several years earlier than originally thought possible." – Fred Kemp, Riley Exploration Permian Inc.
Selection of Artificial Lift in New Oil Wells.
Riley Exploration, Permian –Beaten Path 597-648 1XH
New Long Stroke, Intelligent  Rod Lift Technologies' earlier introduction decreases overall costs such as workovers and electrical consumption.
Traditionally, the Selection of the Artificial Method will have a direct bearing upon the well's overall costs. ESP's are commonly used for Primary Lift.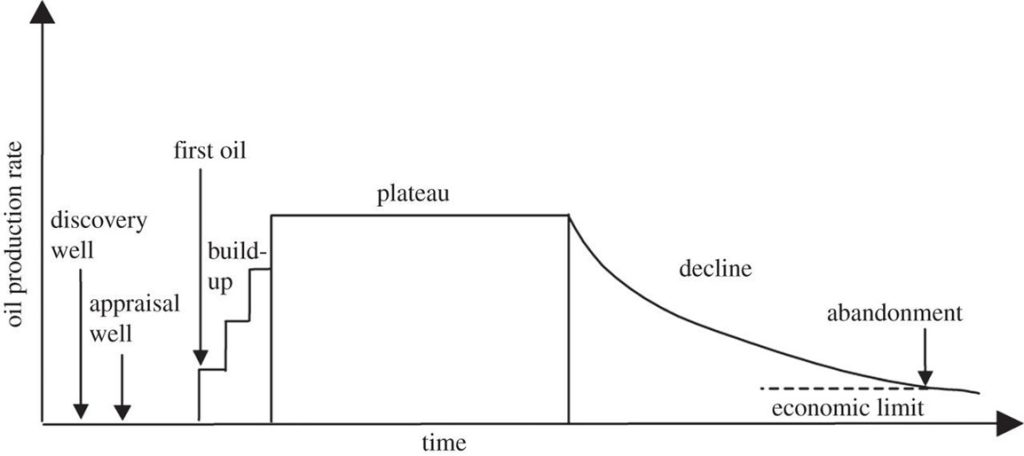 Riley analyzed the market for Rod Lift Solutions

Production =/> 1,000 BBls/day
Peak Polished Rod Loads of 30,000 Lbs
75 inch Dia. Downhole Pump
1 Inch Dia. Rods
Pump Depth 4,750 Foot
Unit Installed in Nov 2020

Lower overall Workover Cost

Flushby Units or Workover Rigs
Opted for the SSi Model 400 LS-200-336
Small Footprint – 12 Foot Maximum
336 inch stroke length
Independent Up and Downstroke
Smart Speed Logic – Auto-Optimization
200 Horse Power with Integral VFD
Rod Star showed unit could reach 1000 BBls/Day @3.8 SPM (Not Maximum)
Unit has been running at 4.1 SPM
Downhole Card – 1st Nov 2021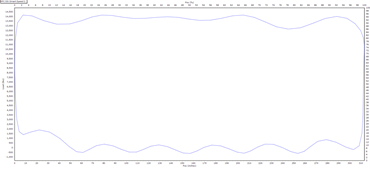 Full Pump Fillage at 3.8 SPM
Total Produced Fluids with Rod Lift avg is 750 BFPD
Patented Smart Speed Logic
 Auto Optimization Every Stroke
Long Slow Strokes allows Gravitational Gas Separation
Faster Upstroke, slower downstroke provides full pump fillage
Uptime in excess of 99%
Increase Longevity of Downhole equipment
Comparison of Electrical Usage Between Systems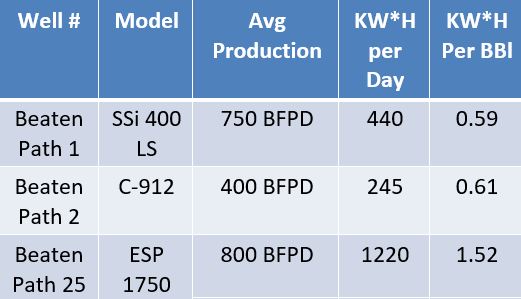 *The electrical consumption was measured by the Client at each well.
USA  – Amount of Carbon  Produced per KW*H = 0.92 Lbs               
Source – IEA – International Energy Regulator
In summary, the client saved 254,587 Lbs of Carbon using the SSI Technology per barrel over one year in comparison with the ESP.
SSi Artificial Lift is shifting the paradigm within the intelligent artificial lift space. Through Auto-Optimization through our patented Smart Speed Logic II Software,
Clients are celebrating:
Increased Production – Gravitational Gas Separation
Reduced Costs for Installation
Reduced Costs for Workovers
Reduced Electrical Cost
CO2 Emissions Reduction
For additional information and to arrange a demo tour and presentation, please contact:
Yero Hilts for all US inquiries, yero.hilts@ssilift.com
Brooke Kleiner for all Canada inquiries, brooke.kleiner@ssilift.com